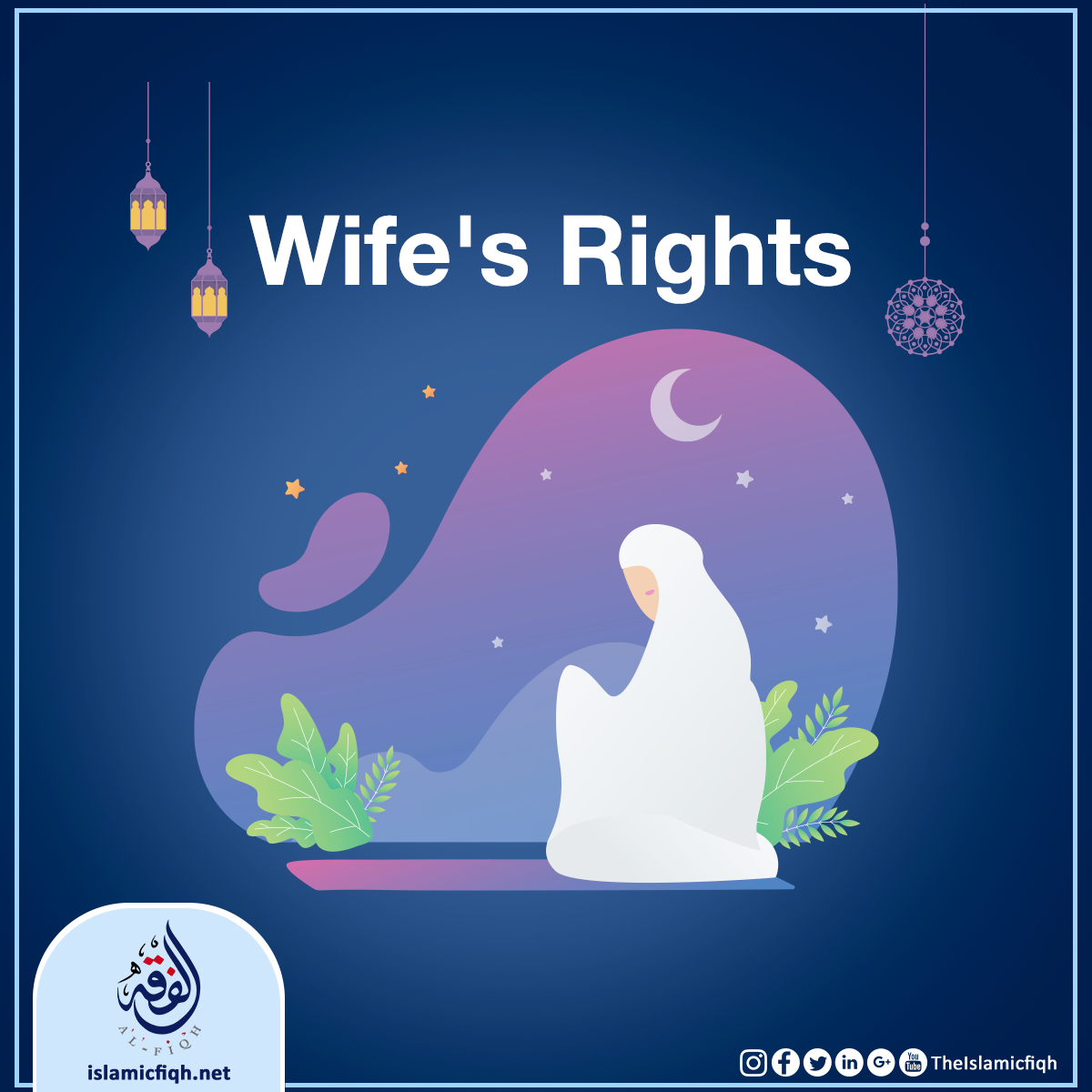 Wife's Rights
The dowry: This is due to her by right.
Being looked after: Which includes her food, clothes and home. All these must be provided by every husband to his wife.
Sexual intercourse: This is part of what is due to her in marriage, so that she may not fall to temptation. Proper companionship and kindly treatment: Allah orders: 'Consort with them in a goodly manner' (4: 19).
Fairness: If one has more than one wife, the husband should be fair in the treatment between one's wives in the standard of living provided to them.