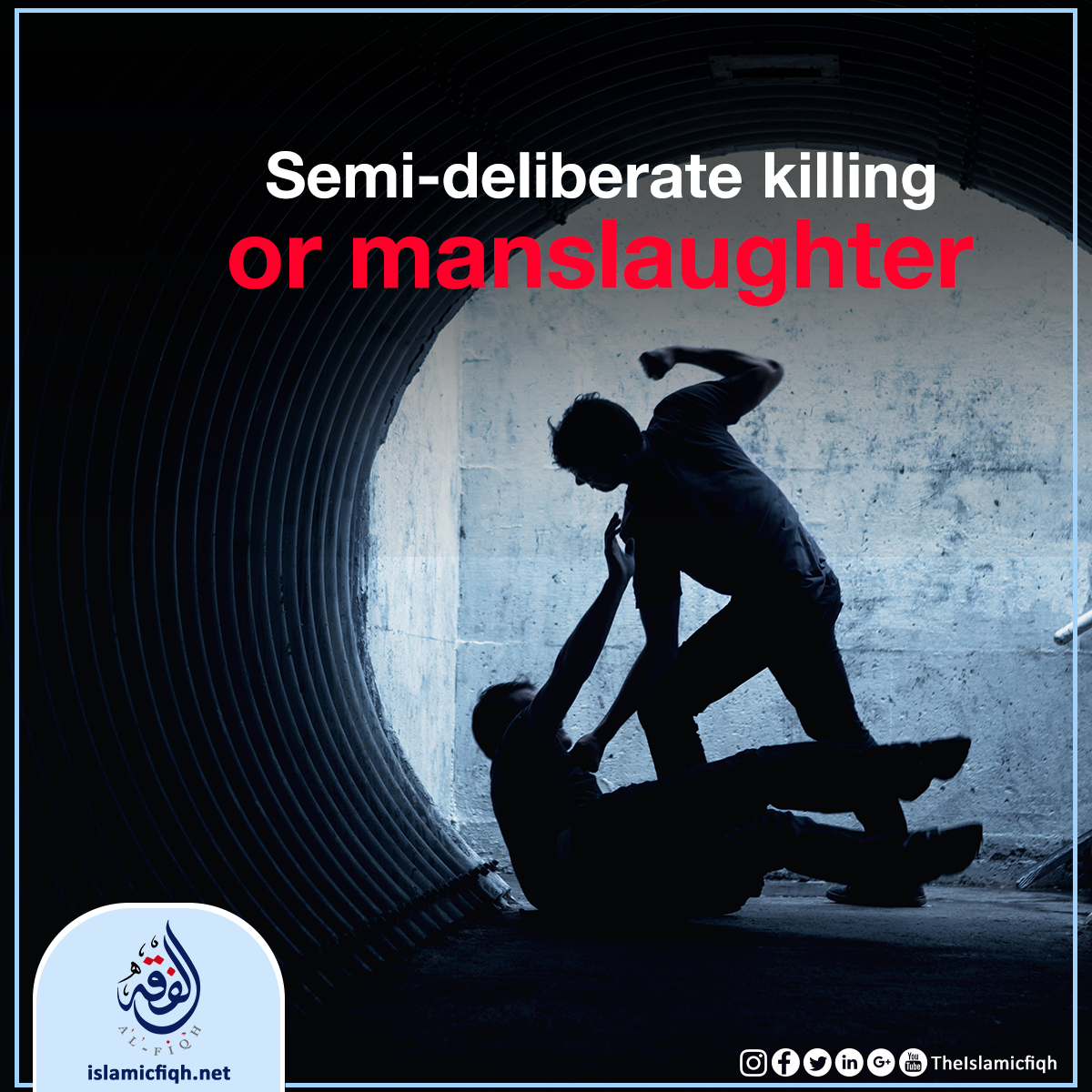 This occurs when the offender attacks his victim with something which does not normally cause death, but then the victim dies.
Ruling:
First ruling relates to the hereafter, it is a forbidden act and it incurs Allah's punishment however this punishment is lesser than the one for murder.
Second ruling relates to this life. The offender is required to pay indemnity to the victim's family.